WorkingPhilanthropy.com works with nonprofits, educational institutions, and fellow social entrepreneurs on a variety of projects including fundraising intelligence; migration of organizational systems to the cloud; social media analytics; forecasting of charitable giving; and product development for the social sector.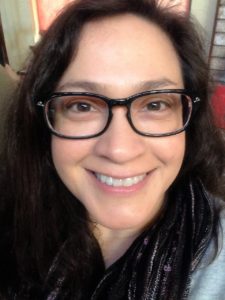 Lori Hood Lawson
Lori Hood Lawson has spent her career focused on helping organizations turn data into actionable intelligence. She is the Vice President of Advancement Insights for UC Innovation, a CRM Solutions & Services company with extensive expertise in Salesforce implementations and building managed products on Salesforce for Higher Education organizations. Lori is also the Co-Founder of WorkingPhilanthropy.com LLC. Previously, Lori served as Director of Strategic Solutions for Kintera P!N, where she managed a team of consultants, serving more than 300 nonprofit organizations in identification of prospective donors via wealth screening. While at Kintera, she also helped bring to market P!N's desktop product as a web-based solution. Before joining P!N, Lori enjoyed the role of Associate Director of Research for The Florida State University Foundation, where she received the Administrator of the Year Award and served on the New Employee Orientation Committee and The Committee for Acknowledgement and Recognition of Employee Excellence. Lori is a member of Apra, where she serves as a member and former chair for its Ethics & Compliance Committee; former co-chair of its Online Curriculum Committee; and former member of its Body of Knowledge committee. She has served on the board of the Florida chapter of Apra, most recently as President and Director-at-Large. Lori also is a member of the aasp, where she served on its Prospect Development Best Practices Committee for many years. She was a member of the fundraising operations certification task force and served as adjunct faculty and mentor for the fundraising operations certification program at Rice University's Center for Philanthropy and Nonprofit Leadership. She holds a master's degree from The Florida State University School of Information and a bachelor's degree from Emory University. She is a voracious reader, a frequent author of articles and blogs, and a speaker at industry conferences. She also served as Editor for David Lawson's book, Big Good: Philanthropy in the Age of Big Data & Cognitive Computing.
Lori recently authored or co-authored the following articles, blog posts, and podcasts:
"New Look for an Old Friend: A Review of The New iWave from David and Lori Lawson," Â  April 23, 2020, iWave Blog.
"Apra Ask the Ethicist Live," Â  April 14, 2020, Apra
"Challenges and Opportunities for Prospect Development in 2017," February 2, 2017, iWave Blog.
"Investing in Impact," August 8, 2016, iWave Blog.
Terms of Social Media, APRA podcast, with Liz Rejman.
"Commit to Doing Your P.A.R.T. – Develop Partnerships and Demonstrate Accountability, Reliability and Trust," APRA Connections, Q4 2015.
HIPAA and Fundraising podcast, with David Eberly.
"Retention Research: The Art of Keeping What You Find," with David Lawson, Advancing Philanthropy, Fall 2015.
© 2009 – 2020 WorkingPhilanthropy.com, LLC. All Rights Reserved