I am off to the first of seven conferences, and one bootcamp, where I will be speaking between now and early August. Lori will be joining me for three of the events which makes the whole experience a lot more fun. As I look at the topics a couple of things are clear: Big data is lumbering its way into philanthropy; and social media is moving into the mainstream of fundraising. Even subjects like private company research are now incomplete without acknowledging the value Big Data and social media bring to the table.
The noise of social media and the thumps of Big Data coming to life can drown out a topic that seems so yesterday – Cloud Computing. This is where all data will converge. This is where data becomes Big. This is what connects the internal and external social worlds. Not surprising to see Salesforce out in front of this with their moves into social analytics. Yesterday Blackbaud announced its own entrance into social data analysis.
One more now seemingly ancient idea, Software-as-a-Service, completes the picture for yet another oldie but goodie – CRM which simply must be moved to the cloud. Having a CRM on your own servers or worse yet hosted (I call that the FOG) is a dead business model walking. What's the difference between SaaS CRM and Hosted-CRM? Everything!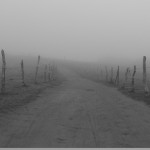 True SaaS CRM means you have one and only one record for each person. You are able to bring applications into the mix that are not necessarily created by the vendor who sold you the CRM. External data, including the social treasure trove, can be integrated with your internal information. The cloud is all about reducing friction and creating flow. Flow is something we are sorely lacking and a topic my colleague Jay Goulart wrote about last month.
So as Lori and I head into the clouds on Delta (wish us and our luggage luck), we look forward to discussing the big social world beginning to unfold around us.
P.S. We arrived safely (and early – thank you Delta) in St. Louis yesterday only to find ourselves all too close to a string of tornadoes last night which is why this post is a bit late. We are use to hurricanes living in Florida, but we both agree that tornadoes are scarier because they just come out of nowhere. Our thoughts and prayers go out to those affected. I'm sure the Red Cross and other relief agencies are helping those in need right now, so a big thank you goes out to them.